Ceremony Locations
Piedmont Ballroom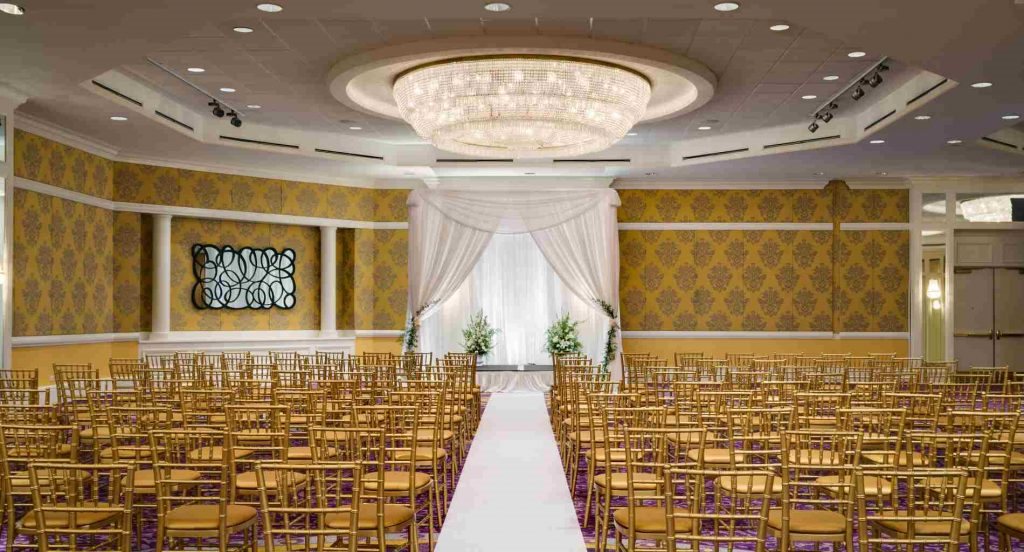 For a traditional and romantic feel, the Piedmont Ballroom offers a private setting with soft dimmed lighting, ornate mirrors, and opulent chandeliers.
Plaza Atrium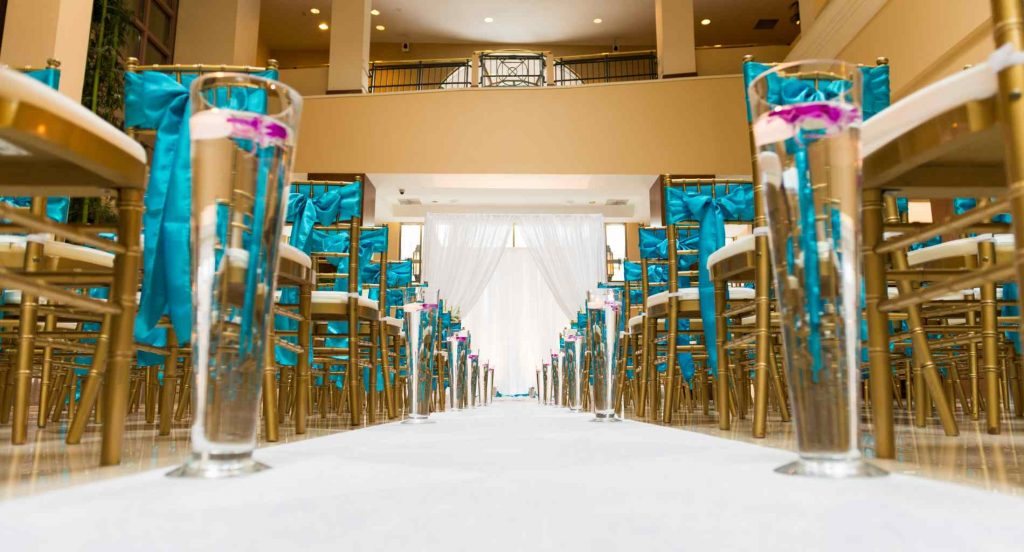 For a grandiose feel, the Plaza Atrium features beautiful marble floors, towering ceilings,
bamboo trees and a soaring two-story escalator; transforming the outside in for a dramatic grand entrance.
Clock Tower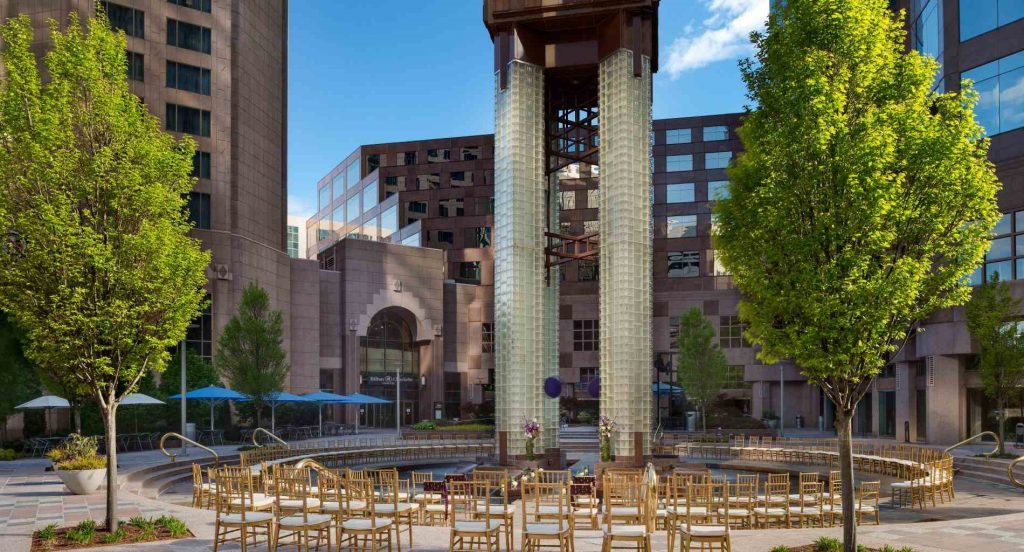 For a vibrant cityscape feel, the Clock Tower, and Promenade feature
breathtaking views of Uptown Charlotte situated between our beautiful water feature and flower garden.